Fibrodysplasia ossificans progressiva
In the many years of teaching genetics, my students and I have discussed a plethora of scary inherited conditions. The article below is taken from the Hur Herald. George White was the unfortunate recipient of one of these devastating conditions.

(01/27/2011)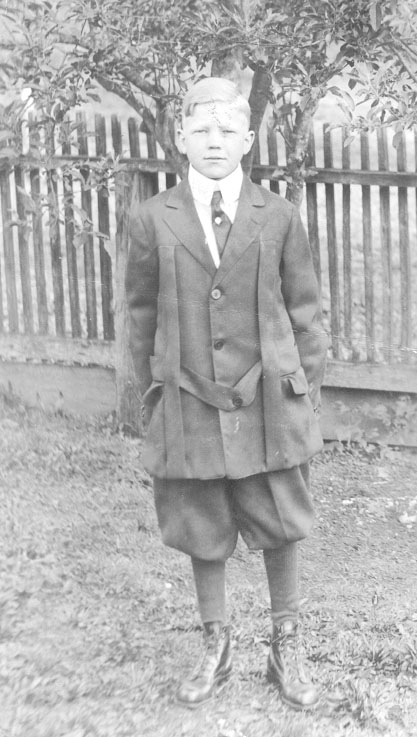 George White, the famous "Stone Man," was Calhoun native
By Bob Weaver
Calhoun native George W. White, 40, appeared at the New York World's Fair in 1939 as "The Stone Man," because his body was almost completely ossified.
The rare 'stone man' gene changes muscle into bone.
White was featured in the famous "Strange as it Seems" cartoon by John Hix in 1939 as "The Stone Man."
White traveled extensively in show business for eight years until his death in 1943, going to Belpre OH to make his home with his brother, Robert White.
Death followed only a short illness, although his body began to be ossified at the age of ten years. His legs, arms and neck stiffened, with the soft tissue at the joints hardening into a bone-like substance.
He felt a strange stiffness creeping through his limbs when he was a child, he told reporters when he was at the World's Fair in New York.
He suffered no physical pain and rested as easily on a small pedestal as in a bed, he said.
The Stone Man Disease is one of the rarest diseases caused by a genetic mutation, affecting about one in two million individuals, or an estimated 2,500 people. It is incurable.
Mr. White was a native of Big Bend, son of the late Dr. I.C. and Flora Basnett White. He lived there until 1925, when he moved to Ohio. His stepfather was Bert Haverty of Arnoldsburg.
He is buried in the Rockland Cemetery in Belpre, Ohio.
Original story about George White transcribed by Norma Knotts Shaffer from microfilm of the Calhoun Chronicle 1943
(FOP) is an extremely rare disease of the connective tissue. A mutation of the body's repair mechanism causes fibrous tissue (including muscle, tendon, and ligament) to be ossified when damaged. In many cases, injuries can cause joints to become permanently frozen in place.
Surgical removal of the extra bone growths has been shown to cause the body to "repair" the affected area with more bone.
Children born with FOP characteristically have deformed great toes, possibly missing a joint or simply presenting with a notable lump at the minor joint. The first "flare-up" that leads to the formation of FOP bones usually occurs before the age of 10.
FOP is considered a genetic disease because the bone growth progresses from the top downward, just as bones grow in fetuses. A child with FOP will typically develop bones starting at the neck, then on the shoulders, arms, chest area and finally on the feet.
Often, the tumor-like lumps that characterize the disease appear suddenly.